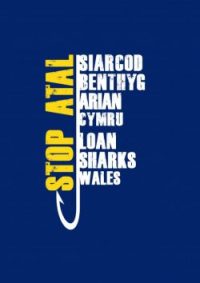 October 28, 2022 9:37 am
Today, a man from Llanelli was sentenced to 10 months in prison suspended for one year.
On the 26th of August 2022, Clayton Liston Rumbelow (49) of Llwynhendy, Llanelli pleaded guilty to illegal money lending up to the value of £100,000, relating to evidence discovered during the execution of a warrant at the defendant's home address.
The lavish lifestyle of Rumbelow and his wife was uncovered by investigators, who concluded that the couple's spending habits could not be accounted for by reason of legitimate income. This spending included:
Home security measures – £4,500
Garden ornaments and furniture – over £2,000
Two vehicles – combined value of £42,000
Holidays abroad – £27,788.83
Money exchange for holiday spending – £5,483.39
Regular internet gambling over five years – total loss of £28,715.53
Between 2013 and 2019 the defendant's bank account received hundreds of cash deposits totalling £124,308.53 from unknown sources, when the only legitimate income the defendant and his wife received would have equated to £1,080 per month from benefits.
During the search of his home, a number of items were seized including over £5,000 in cash, a baseball bat found inside his Range Rover, two air rifles and a quantity of counterfeit goods which have been forfeited following sentencing.
Sarah Smith, Team Manager at Stop Loan Sharks Wales, commented on the sentencing: "Loan sharks target people when they are desperate and use threats and intimidation to fund a lifestyle their victims can only dream of. This was a welcome result in a difficult case as we were unable to convince any victims to come forward. We urge anyone who is aware of illegal money lending to contact us anonymously via by calling 0300 123 3311 or visiting our website,"
Stop Loan Sharks Wales protects and supports victims of illegal money lending and related crimes, as well as investigating and prosecuting loan sharks in Wales.
They warn people against falling into the trap of a loan shark, who may appear to be friendly and helpful in times of need but turn into a threatening presence further down the line; they may begin to demand higher payments or even resort to using violence.
Sarah added: "We're predicting that the current cost-of-living crisis will see victims of illegal money lending increase, with loan sharks taking advantage of people who find themselves in precarious financial situations. There's been a shift over the last couple of years where the primary reason for borrowing now is to pay for everyday essentials like food and household bills.
"If someone has borrowed money from a loan shark, or knows someone who has, please get in touch – the support we offer is safe and confidential, and we don't want people to suffer in silence."
Stop Loan Sharks Wales has also recently commissioned in depth research to uncover the extent of illegal money lending in Wales. This is the first time Wales-specific research on illegal money lending has been undertaken and will provide vital information to help Wales tackle the issue in communities across the country.
If you're worried about your own situation, or somebody you know, please contact Stop Loan Sharks Wales on 0300 123 3311 for safe, confidential advice and support or visit www.stoploansharkswales.co.uk.
Loan shark who made his victims' lives a misery spent his fortune on holidays and massive animal statues outside his house – Wales Online